India is rich in bio-diversity, and serving as center for origin of many plant species and livestock. Over the generation, particularly after so called green revolution, cropping pattern has changed and people replaced traditional crops by cash crops and primary importance has given to monoculture. In fact it has created imbalance in the ecosystem.
The present day agriculture is more of mono-culturing mind. The available subsidy is only for the cost intensive external inputs like chemical based fertilizer, pesticides that have made the farming system as less diversified. This is resulted in loss of fertility of the soil, reduction in the concentration of microorganism, death of natural enemies, and resurgence of pests and outbreak of diseases that has made the eco-system more vulnerable to externalities. The irreversible damage which is caused in the eco – system is manmade, and the chemical agriculture is fully depending on external inputs and productivity oriented. Reviving organic farming is need of the hour and a holistic approach has to be evolved with the objective of attaining the sustainability in agriculture through organic way of farming. Mobilizing the small and marginal farming community , strengthening the internalized input resources which includes Biomass production, organic manure utilization, and establishment of community seed banks in villages, backward and forward linkages to the organic produce are the key elements which are going to decide the future of Organic agriculture.
Ecological farming practices which can maximize the local resource use. Many of these practices are based on indigenous knowledge and focus on building soil biological productivity. Non Pesticide Management, (NPM) Organic farming practices, Community Seed Banks, live hedge fencing , soil moisture management etc have already proven to be useful. AVISHKAR has pioneered the conservation of biodiversity and built movement for the protection of small and marginal farmers through promotion of organic farming and fair trade to ensure the healthy, diverse and safe food, AVISHKAR so for trained 3650 farmers it includes small, marginal, women farmers. We have also trained NGOs, department officials and other interested groups.
The AVISHKAR is working with small, marginal and women farmers the following activities are: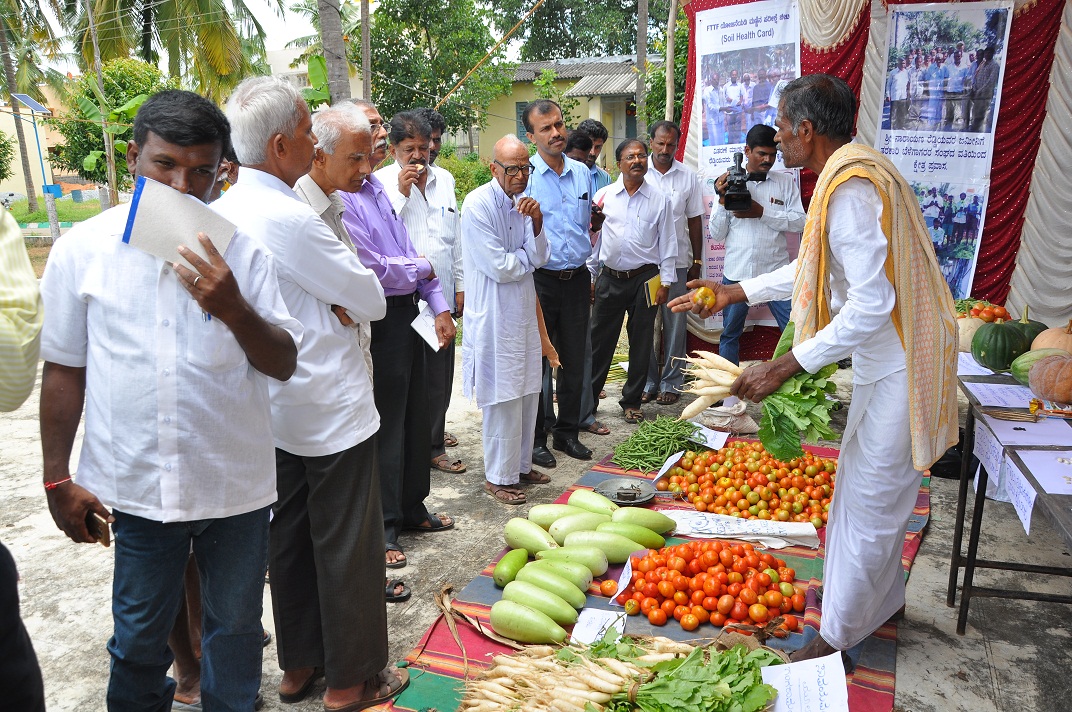 Develop sustainable organic farming system for improvement of soil fertility and production of safe and quality food
Motivate farmers to adopt scientific way of organic farming methods
Organize farmers into institutions which can help them to have better planning, greater control over their production, help to access resources and support, improve food security and move up in the value chain
Pro active farmers (Master farmers) will be selected and they will be equipped with skill and techniques through training and capacity building and exposure visits in the area of organic vegetable farming practices to sustain this process.
Capacity building of farmers to reduce the cost of cultivation and increase productivity
Involving Krishi Vignana Kendra (KVK) scientists/ technocrats as resource persons.
Conservation of on-farm resources e.g. Preparation of nutrient rich FYM, Jeevamrutha, Panchagavya, Vermi Compost, Vermi wash etc.
Facilitate marketing of organic produce in market and consumers
Facilitate direct interaction between farmers and traders / buyers.